A 21st-century dental practice is equipped with many forms of technology that make your care more efficient and effective. This technology may be used for diagnostic or treatment planning purposes or as a part of the treatment itself.
When choosing a dental practice, you should consider the types of technology that will be included in your care, from record-keeping to treatment techniques. It demonstrates that the providers are using the most updated knowledge and tools available in your care.
If you'd like to learn more about the many ways that our practice incorporates the latest technology, call our office and speak to one of our knowledgeable staff members.
Imaging And Treatment Planning Technology
You'll begin to notice how Belmont Dental integrates technology into our practice early in your appointment. Depending on whether your visit is routine or for a specific treatment, you might see the following tools being used:
Digital radiography
Intraoral scanner
Specialized software
Cone Beam CT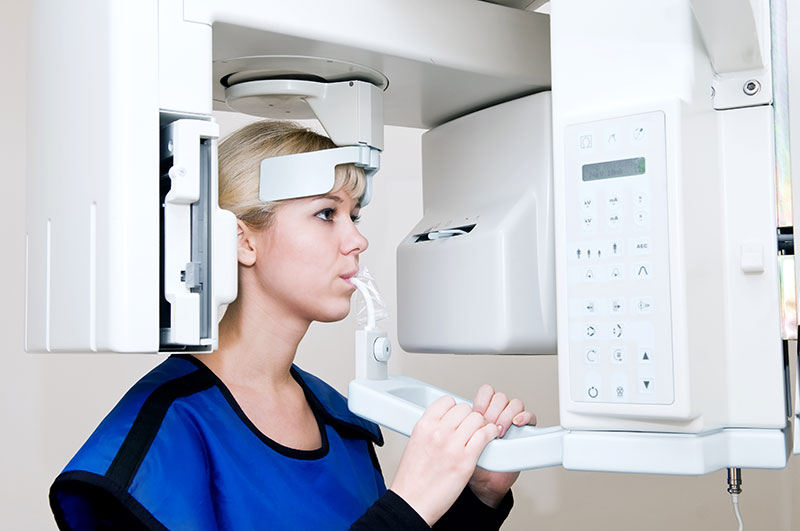 These types of technology have multiple benefits for the patient. For example, digital radiography exposes the patient to less radiation than traditional x-rays, and the images are available for the dentist's review almost instantly.
Specialized software can help to streamline treatment and lead to more predictable results, as is the case with CEREC crowns. With CEREC, advanced software is used to analyze data that determine the design of a dental crown.
Similarly, the Smart Moves software can process the images captured by an intraoral scanner in order to plan for the course of orthodontic treatment, leading to more predictable results.
Treatment Technology
Technology is instrumental to many of our interventions at Belmont Dental, as well. These are just a few ways in which technology may be included in your treatments:
In-office dental crown milling unit
Diode lasers
All of these types of technology make these treatments far more efficient. Our CEREC in-office milling unit for dental crowns condenses the treatment timeline from a few weeks to a few hours. The crown is designed, created and placed in a single appointment.
Diode lasers used in treatments for gum disease are less invasive than traditional surgical instruments, which means that the patient experiences less discomfort as a result of treatment and heals more quickly. These lasers also reduce the risk of post-operative infections.
Why Technology Matters in 21st Century Dental Care
Of course, the types of technology used in modern dental practices contribute significantly to patient ease and comfort. Technology often makes the treatment process more convenient from start to finish, and it can help us communicate with other specialists who may be involved in your care.
However, the deliberate integration of technology into dental care also indicates a practice's commitment to keeping informed of the most updated information, tools and techniques involved in modern dental care.
The staff at Belmont Dental is dedicated to pursuing continuing education opportunities that inform us of the most recent developments in the field. We also work closely with our vendors to make sure that we are using the most advanced tools available to us.
When your dental provider demonstrates dedication to beneficial technology, you can rest assured that you're getting the most effective and appropriate treatment available. As your teammates in maintaining optimal oral health, we want to give you the most positive experience possible in receiving dental care, and modern technology helps us do that.